What are the best kitchen utensils? Are silicone kitchen utensils safe?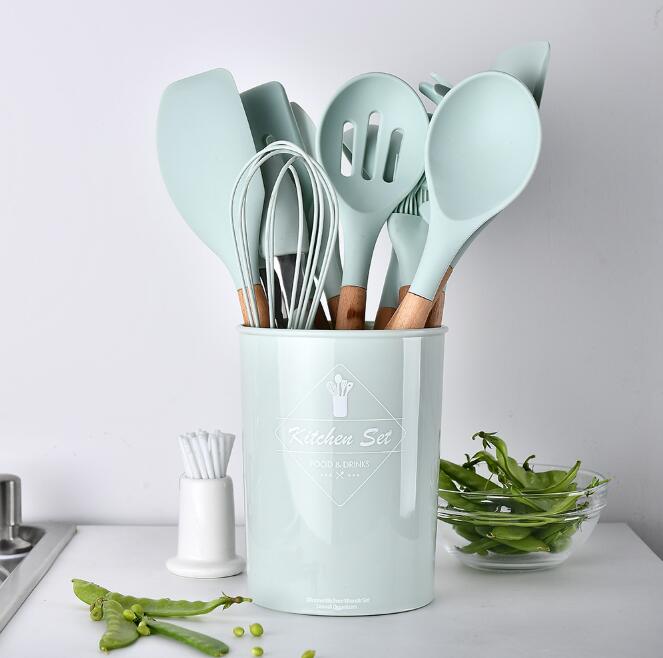 Here will introduce you a 12 pcs silicone cooking tools set and analyze why this utensils set made from silicone is worth to have.Due to using of silicone in cookware is fairly new, it is reasonable that parts of customers doubt about the safety of the unfamiliar material of silicone.Silicone is a polymer made up of siloxane. Silicone rubber actually is a material typically colorless, oils or rubber-like substances. Silicone features in thermal and electrical insulation, that's why silicone rubber can be used to made kitchen utensils.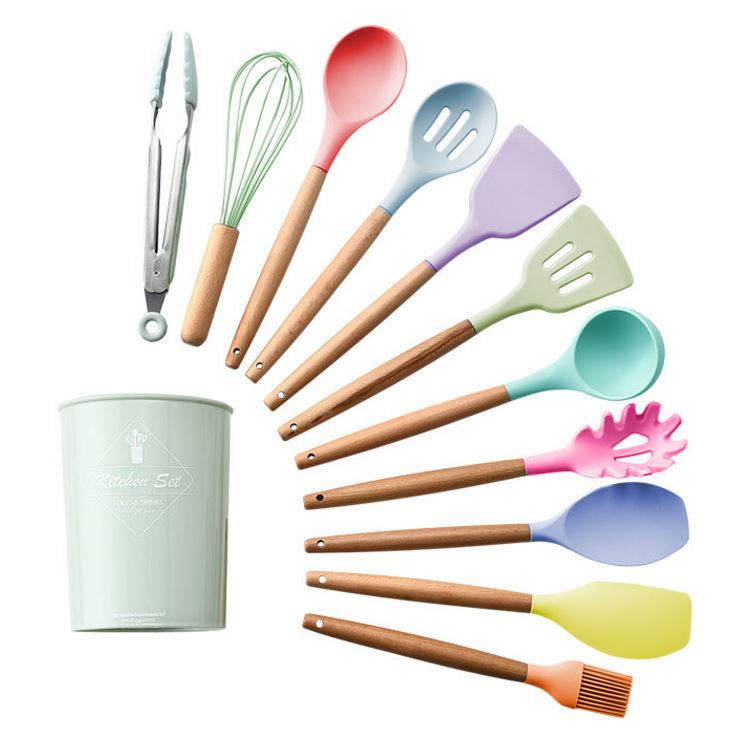 Are silicone cooking utensils good?Except feature of high resistance to heat, other reasons make silicone very suits as raw material of kitchen cooking tools are that non-porous quality and stick-proof. Non-porous quality means stains, odor or flavor of food will not stick on silicone kitchen utensils easily. Stick-proof function means that silicone kitchen utensils will be easy to clean. Actually, warm water and dish soap can easily remove most oil and food stains on silicone material utensils tools. For ssome easily removed left food, small cake food crumbs for example, these food stains on silicone cooking tools can easily be removed through running water rinsing.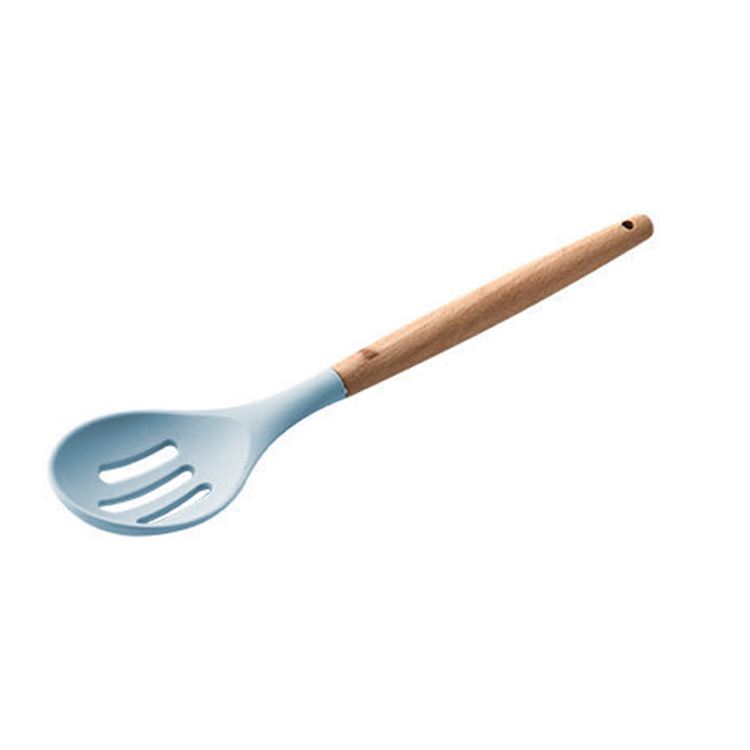 Weishun offer silicone cooking tools. Here the 12 pcs kitchen cooking tools are made from FDA standard silicone rubber. And the handle of cooking tools are wooden.Do you want to begin your silicone kitchen utensils business? Do you want to try to cook by silicone cooking tools? Look at here please! Dongguan Weishun Silicone Trchnology Co., Ltd, a factory can offer you in ready stock 12 pcs silicone material kitchen cooking tools sets. Welcome bulk orders and sample orders! Please feel free to contact our salemanage Ms. Liu:[email protected]