silicone wristband dispenser is absolutely a great gift!Here is a sports watch shape wristband sanitizer dispenser, one size can fits both kids and adults.
Sanitizer dispenser wristband, length is about 25 cm, in fashion sports watch shape.Can holds about 10 ml of liquids and is easy to refill.How to stay safe after storm of COVID-19 emergency? Many advices be gave out WHO (World Health Organization). And do care personal hygiene, sanitizing your hands is one of stressed tips which be mentioned in many news.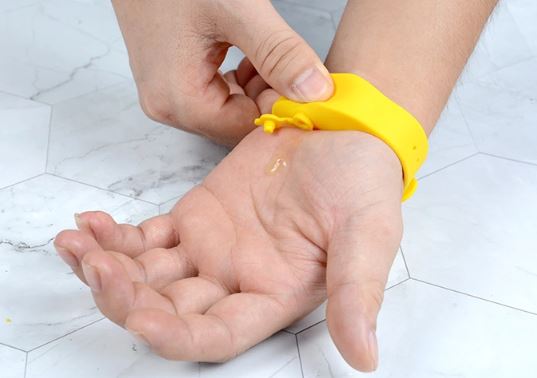 This wristband is designed for people want to carry all necessary liquids such as hand sanitizer. Conventional-bottled hand sanitizer which may increase risk due to contaminating themselves by touching surfaces. Press on the soap wristband dispenser to dispense hand sanitizer at your leisure and without contacting with any other items.